Why the King James Version?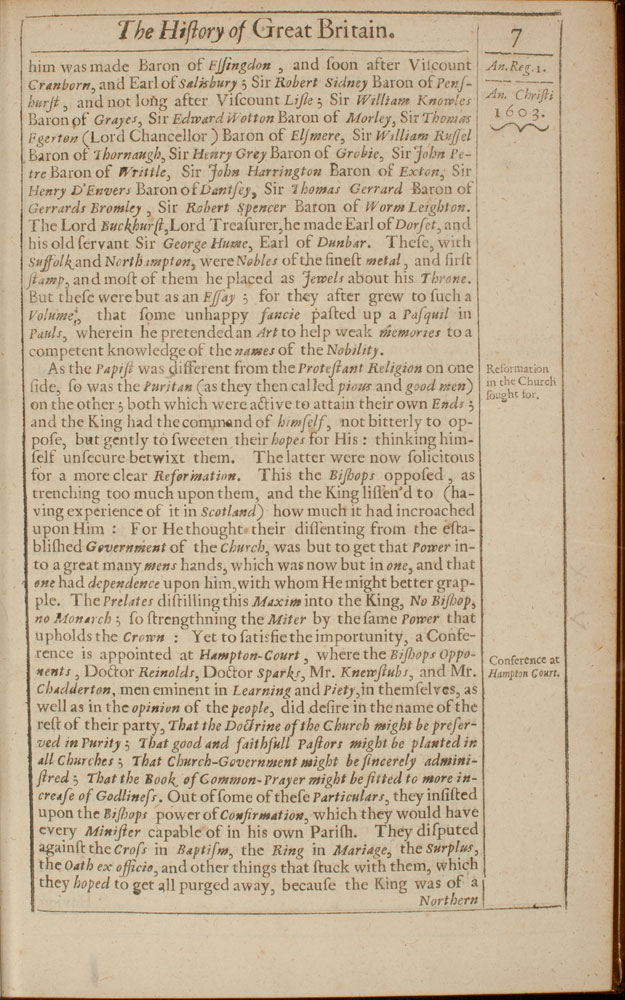 When James I acceded to the throne in 1603, tensions between the conservative elements of the Church of England and the Puritan reformers were high. The Puritans hoped that the new king would be supportive of their reform efforts. In truth, James abhorred many of their views, especially their denial of the divine authority of kings. He believed the Puritans and the Geneva Bible were hostile to the monarchy, while the Church of England reinforced the king's authority.
In 1604, James convened an assembly of leaders from the Church of England and the Puritan faction at Hampton Court to allow them to air their grievances and talk about ecclesiastical reform. James did not approve of the Puritans' propositions, but when they mentioned a possible new Bible translation, James jumped at the suggestion. While the Puritans may have wished for a revision of the Bishop's Bible, instead, James sanctioned a new translation entirely.